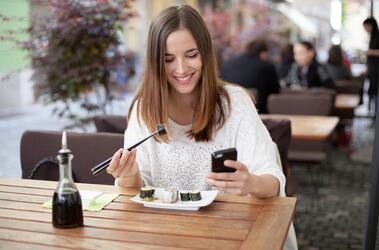 In fact, sushi is one of the most searched cuisines on TheFork, both here and globally.  
Our list below features sushi eateries of all kinds, from specialty omakase restaurants to izakaya-style dining and teppanyaki grills. Pair with sake or shochu for the perfect feast.
NSW
Looking for delicious sushi and a night of jazz at a lesser-known inner-city gem? Jazushi offers an à la carte menu with dishes such as JFC (Jazushi fried chicken) and wagyu sirloin steak with Japanese chimichurri, or you can indulge in an exquisite nine-course tasting menu which can also be made vegetarian. A pro tip: book on Wednesday or Sunday for live jazz.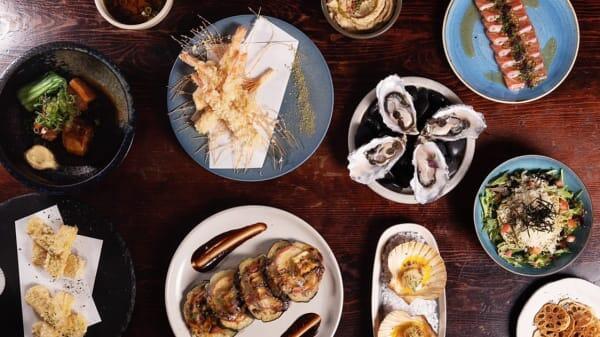 Yuki's at the Quay, The Rocks, NSW
Yuki's at the Quay offers guests a luxurious Japanese dining experience with stunning views of the Opera House and Sydney Harbour. Sushi and sashimi star on the à la carte lunch and dinner menu, but if you've never tried omakase (which translates as "I'll leave it up to you") Yuki's is the perfect place to get acquainted with this tailored Japanese dining style where the chef decides the dishes you'll eat. 
Akira Sushi, Lane Cove, NSW
At Akira Sushi, on Sydney's lower North Shore you'll find all your Japanese favourites including bento boxes, tempura and, of course, sushi. If you're feeling like something heartier to warm you up, you can also choose from dishes such as chashu ramen, seafood udon or teriyaki tofu don.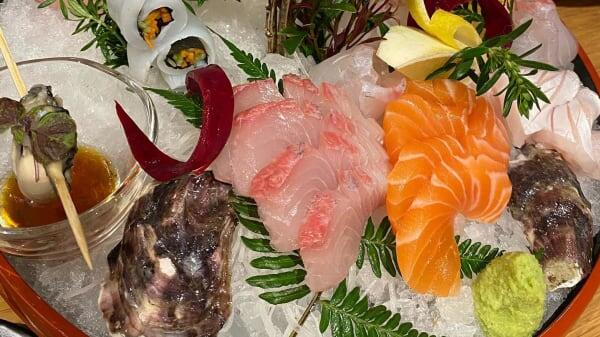 For the Northern Rivers' best sushi, visit O-Sushi in Byron Bay. It specialises in contemporary Japanese and Asian fusion with an emphasis on local, free-range and organic produce and many vegetarian and vegan offerings. Try its large range of sashimi, shared sushi platters and signature hand rolls.
QLD
Kabuki, Brisbane, QLD
There's something for everyone at Kabuki in Brisbane's CBD, which serves tasty grilled meat, seafood and vegetable dishes prepared with the authentic and theatrical Japanese method of teppanyaki, or cooking on hotplates.  
Yamagen Japanese Restaurant, Surfers Paradise, QLD
In a unique izakaya dining experience, Yamagen offers omakase menus, ranging from $75 to $150 per person, sushi, sashimi, grilled snacks and an extensive whisky list showcasing some of Japan's best distilleries. Situated in sunny Surfers Paradise, it's the ideal spot to dine during your next trip to the Gold Coast.
VIC
Sushi Lian, Melbourne, VIC
Along with a wide variety of sushi, rice bowls, udon noodle soups and Japanese appetisers such as fried prawn gyoza and edamame, Sushi Lian also offers sushi bake, a deconstructed and baked casserole dish of rice, seaweed and seafood which originated in Hawaii. It's a different yet delicious way to enjoy sushi during winter.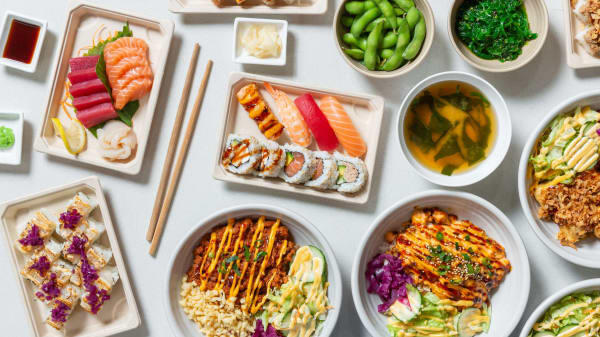 SA
Sushi Planet in Adelaide serves contemporary Japanese cuisine and specialises in sushi as well as yakitori (Japanese charcoal grilled skewers). It prides itself on its friendly service, fresh produce and simple yet enjoyable food.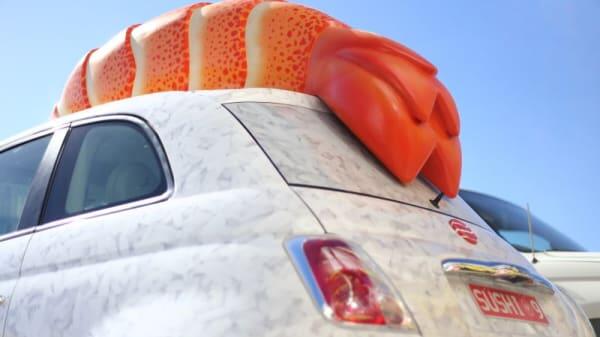 WA
Kobe Teppanyaki, Northbridge, WA
Whether you're an avid meat or seafood lover (or both), Kobe Teppanyaki has something to please, with a variety of menus to choose from. Try the Fisherman Wharf set with salmon, scallops and a half lobster, the Supreme Wagyu set or the suitably named Surf & Turf set with jumbo king prawns, half-shell scallops and a French cutlet. Pair them with a selection of premium Margaret River wines and Japanese beers and sake.
Hayashi Japanese Restaurant, Mount Pleasant, WA
Everyone's favourite local Japanese, Hayashi serves a sizeable menu of entrees including tako kara-age and deep-fried octopus with wasabi mayonnaise, and mains such as sashimi donburi bowls, sushi and more. Don't miss the aburi sushi with lightly seared beef, salmon or kingfish atop rice with a sprinkle of truffle salt.
For more Sushi restaurants near you, simply open the App and type Sushi!