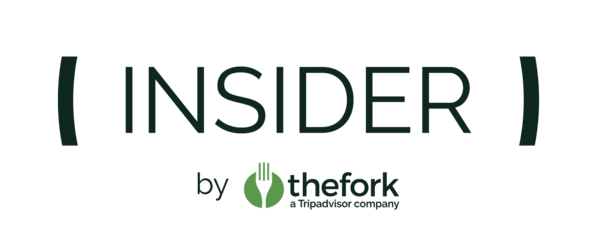 INSIDER by TheFork
Attention all restaurant lovers!! INSIDER is your exclusive selection of the most sought after restaurants in Australia.
INSIDER is a frequently updated guide, where lovers of gastronomy can be inspired when looking for the right restaurant, the signature dish or the best seat in the house.
INSIDER is aimed at customers who love everything about dining out, those who want to be one-step ahead of the current trends and anyone who wants to discover new restaurants. Diners can choose from a carefully curated selection of more than 150 highly-rated restaurants in Australia, including current award-winners, those that are setting trends and most importantly, the ones recommended by TheFork community of diners. It is a must-visit list created by diners, for diners.
"With so many new restaurants opening every month and hundreds of loved established venues, the choice can be overwhelming for even the savviest foodie. With INSIDER, TheFork has done the research for diners and we're able to provide customers with easy access to some of the leading culinary experiences in Australia," says Gary Burrows, Managing Director at TheFork in Australia.
INSIDER RESTAURANTS
The cutting-edge selection of INSIDER restaurants have been chosen by a team of experts and takes into account the best venues in New South Wales, Victoria, Queensland, South Australia, Western Australia and ACT.
Updated monthly, the list includes a diverse mix of restaurants, including cuisine, service, price and location, to provide multiple options for people looking to make a booking. Diners can find restaurants from local gems to Hatted fine dining; there is a wide variety of INSIDER options to suit all tastes and preferences.
"Whether you want the very best Italian in town, the hot new opening that everyone is talking about, or an amazing award-winning restaurant, you're just one click away from your table thanks to TheFork INSIDER", says Gary Burrows.
The new program provides a unique experience for diners and support for top tier restaurants when it comes to attracting new customers.
Check out the full list of INSIDER restaurants, here