We've spent way too long cooped up inside, it's time to get out and explore the many culinary delights that New South Wales has to offer!
We're excited to be partnering with Destination NSW to give our diners special offers to enjoy some of the state's best restaurants.
Trade takeaway for a fine-dining experience – waitstaff and all. Go Fooding at your favourite Sydney restaurants with special offers of up to 50% off on TheFork.
Check out some of our top picks below or explore the full Happy Hour list now.
Image: Jackalberry
This trendy Sussex Street eatery is offering a massive 50% off the 'à la carte' menu on select days. With dishes inspired from every corner of the globe, there's something to delight every tastebud. Did we mention they also have an immersive cocktail menu to match?
What better way to experience Sydney than by a cruise around the beautiful Sydney Harbour? The Harbour Bar & Restaurant offers a truly unique dining experience as you cruise around the city, take in the views and enjoy an unforgettable meal! The best part – on select days, you can score 30% off the 'à la carte' menu, which is filled with fresh seafood, Australian favourites and delectable tapas.
Image: Bella Restaurant & Wine Bar
This popular Darlinghurst establishment serves up some of Sydney's best Italian, and as an official INSIDER selection of TheFork, you know it's good! From the risotto with Champagne scallops to the eggplant parmigiana, the restaurant offers a unique vegetarian and pescatarian experience – and you can score up to 30% off the 'à la carte' menu on select days!
Housed within Chippendale's ultra-trendy Kensington St precinct, Mekong pays homage to the vibrant flavours of South East Asia. This restaurant is peaceful and refined, offering sophisticated Asian fare that is both beautiful and flavourful. Keen to get a group together for a great meal out? With TheFork, you can enjoy Mekong's Banquet Menus for either $69 or $89!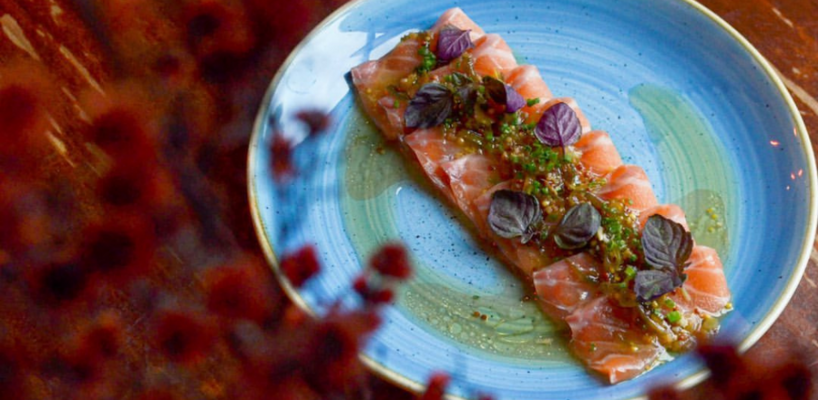 Image: Jazushi
Fresh local produce, traditional and modern Japanese cuisine with live Jazz music in a sultry and trendy setting – that's the Jazushi way! This unique Surry Hills Japanese restaurant has all the ingredients for an unforgettable night out. Score 30% off the 'à la carte' menu on select days!
Ready to get out and explore? Check out our Destination NSW Happy Hour list now.