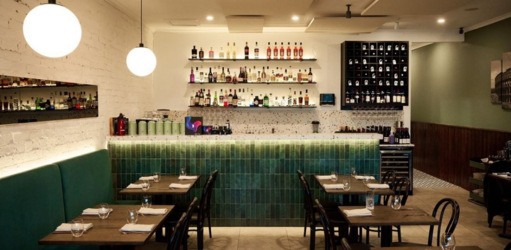 Where to dine out with the Victorian Dining Program
The Victorian Dining Program has arrived, and you can claim back up to $125 off your bill* when dining out at your favourite restaurants and cafes from Monday to Thursday. 
While Midweek Melbourne Money has been running for City of Melbourne restaurants since 7 March, it's now time for regional Victoria to shine!
Check out our top picks for where to enjoy a midweek feed and score some serious savings.  
Buono celebrates the passion and warmth of Italian cooking with the very best quality food that will leave you saying 'ti amo'. A hidden gem located in Parkdale, just south-east of the Melbourne CBD, Buono Restaurant has quickly attracted the attention of Melbourne's foodie community due to its exceptional approach to Italian cuisine.  
A proper local pub in the heart of Brunswick, the menu at Sarah Sands Hotel offers the best of both worlds: traditional pub classics alongside dishes where vegetables take centre stage and native ingredients elevate humble classics into something truly special. Head up the stairs and arrive in the Atrium and Bar 3056 – an oasis perched high above Brunswick and Sydney Roads.
Colourful cocktails, buzzy crowds and vibrant Asian fusion dishes - with MS.SUE you get the trifecta. This Footscray establishment is a must-visit when heading to Melbourne's western suburbs and will delight every sense. From the Crispy Nori Japanese Tacos to the Golden Gaytime Bao, it's a BIG YES from us.
The Meat & Wine Co is an African-inspired premium steakhouse that brings together an elevated steak program of premium meats and selection of curated world-class wines within an opulent and contemporary design aesthetic. Hit up one of the most popular Chadstone restaurants to enjoy some of the best steak in Melbourne, an extensive drinks list, and friendly service. 
Meters from Camberwell Junction, and directly opposite the famed Rivoli Theatre in East-Hawthorn, an Italian landmark stands tall, as it has done since 1991. Fiorelli Restaurant has made a name for itself as a beacon of classic, homely Italian cooking, loved by locals and visitors alike. The restaurant has a simple philosophy of offering great food and first-rate service. 
Get your foodie crew together for a colourful and delicious dining experience! JAN CHI Korean Feast is a tapas style contemporary Korean restaurant in Richmond.Explore a range of exciting dishes which showcase authentic Korean flavours, with a modern Australian twist. 
Candlelit tables plus flamenco dancers adorning the walls—what more could you want in a Spanish restaurant? Sophisticated yet casual, this romantic gem in Ascot Vale boasts a friendly atmosphere with a menu that will transport you straight to the restaurants of Spain. Expect seasonal comfort food that is traditionally cooked paired with a wide selection of wines. 
Promising the best coffee made to perfection and a mouth-watering selection of brunch staples, The FoodStore Cafe is a favourite amongst Hawthorn locals. If breakfast is a your favourite meal of the day, why not treat yourself to a mid-week brunch and a specialty coffee to start the day off right.  
Located on Northcote's High Street, Ferdinand is the perfect spot if you're in the mood for authentic, woodfired pizza. Ferdinand's fresh and authentic menus are inspired by the beautiful flavours from Italy. Be prepared to experience tasty drinks and exceptional food including salmon pizza, calzone and nutella pizza. 
​
​​​​​​
The taste of Anatolia awaits you at Lezzet, a charming Melbourne institution which perfectly brings the old traditions of Turkish cuisine together with contemporary gastronomy for a journey of the tastebuds. A stunning back-lit bar, sandstone arches and dappled lighting set the scene while the wood fire oven is the star - producing mouth-watering meats and claypots. 
Ready to book? Download TheFork app to explore all of the restaurants near you. 
*Claim up to 25 percent back on your bill when you spend between $40 and $500 in cafes, restaurants and bars between Monday and Thursday, with a maximum rebate of $125 per customer across the life of the program. Scheme runs until funds last. Visit the Victorian Dining Program website for more information.
More articles that might interest you: